Easy Game - brain test
2.33.2
Brain Test Game – Give Your Brain Mental Workout
Do you enjoy solving puzzles? Want to give your brain a mental workout? If yes, then this brain test game is best suited to your interests. Easy Game – Brain Test is a delightful and thought-provoking game that lets you test your mental acuity by offering a variety of short yet challenging puzzles. It promises to stimulate your mind while providing hours of entertainment. The puzzles in this game test not only your memory and logic but also your imagination and creative thinking. Most of the time the solution of the puzzles is not as straightforward as it seems. You will have to think outside the box if you want to solve the puzzles in this game. There are hints available if you get stuck on a level.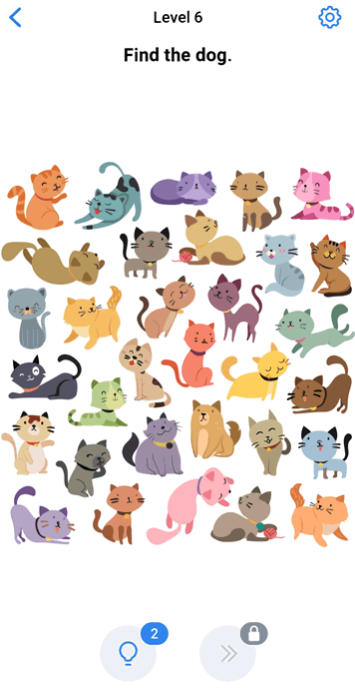 Easy Game – Brain Test has simple yet engaging gameplay. Its premise is straightforward. You have to solve a wide range of puzzles to advance through the game. However, what makes this game truly remarkable is its diverse set of puzzles. You'll find a mix of logic, math, wordplay, and visual challenges that constantly keep you on your toes. This brain test game doesn't rely on cutting-edge graphics. Its visuals are crisp, clean, and charming. The hand-drawn art style adds a touch of whimsy to the game, making it appealing to players of all ages. Each puzzle has its unique design, ensuring that the visuals remain engaging and fresh throughout your gameplay. This game also has calming background music, which is accompanied by subtle sound cues that provide feedback as you interact with the puzzles.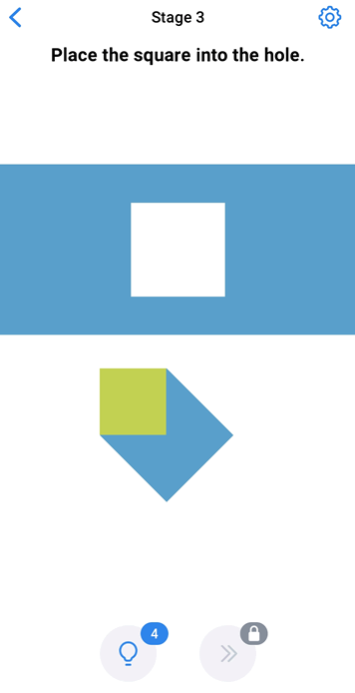 This brain test game is very easy to play. The initial levels serve as an excellent tutorial. They introduce you to the different puzzle mechanics without overwhelming you. As you progress, the puzzles gradually become more intricate and demanding, allowing you to develop your problem-solving skills at your own pace. What sets Easy Game – Brain Test apart from other puzzle games is its interactivity. You don't just tap, swipe, or drag items mindlessly. It requires you to think critically and creatively to find solutions. Furthermore, this game has been designed to be played in both short bursts or during extended gaming sessions. Its quick loading times and bite-sized puzzles make it perfect for those moments when you need a mental break or have a few minutes to spare.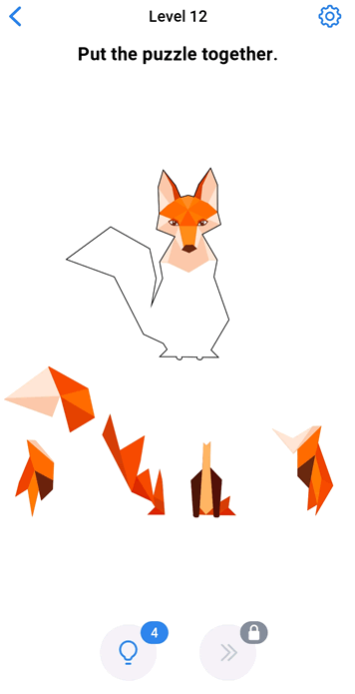 East Game – Brain Test offers a wide range of puzzles to you that are presented in the form of levels. Aside from the levels, you can solve daily challenges and participate in events. The daily challenges are available for each day of the month. Each of these challenges is a puzzle that is divided into 3 stages. You need to solve all the stages of the puzzle to complete the daily challenge. Special events are introduced from time to time. These events are available for a limited time period, though. You need to complete the event within the given time period to earn the rewards. This brain test game offers hints that can be used to solve difficult puzzles. You can earn hints by watching ads after completing levels.
Features:
Lots of levels to complete
A diverse range of puzzles to solve
Multi-stage daily challenges available
Complete all daily challenges to earn trophies
Participate in limited-time special events
Earn rewards for completing all event stages
Hints available for solving difficult puzzles
Conclusion:
Easy Game – Brain Test is a game for people who want to exercise their minds by solving puzzles. It offers you a diverse range of puzzles of varying difficulty levels that test your problem-solving skills and also encourage you to think outside the box. You will enjoy solving the variety of puzzles available in this brain test game.
RELATED PROGRAMS
Our Recommendations
---
---
---
---